Random Travel Destination Generator
Find your next random destination
The random travel generator gives you your random destination. The next holidays will be exciting.
Out of boring life and start an adventure. Let your next trip decide the random destination generator. Exciting, isn't it?
The random destination generator or random holiday generator determines your journey at random. You will find new areas from our wonderful world. The world has a lot of secrets for us. Maybe you will find it with a little help from the random holiday generator.
Have you ever found yourself scrolling through endless travel websites, unable to decide where to go on your next adventure? Well, look no further! Our website now features a random travel generator, designed to take the stress out of vacation planning and inspire you with exciting new destinations.
Simply click the Button "Show Another City" and let the generator work its magic. With just a few clicks, you'll receive a travel destinations on the map.
Whether you're looking for a relaxing beach vacation, a bustling city break, or an outdoor adventure, our random travel generator has got you covered. So why not give it a try and let us help you plan your next unforgettable trip? Who knows, you might even discover a hidden gem you never would have found otherwise!
How to use the random travel destination generator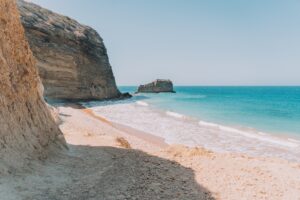 Discover Your Next Adventure: 10 Incredible Uses for a Random Travel Destination Generator Are you tired of planning the same old vacations? Do you want
Read More »